【日本語の記事はコチラ】
We have released a part of the interview project with the traveler featured in MOTOBUNKA Vol.2.
Japan's leading BMX photographer Hikaru Funyu.
Expanding the BMX community worldwide with his drinking-communication skills from training in front of convenience stores.
---
Q.About you
I'm Hikaru Funyu, a photographer and BMX rider based in Tokyo.
Originally I was a motorcyclist before I broke my femur in an accident, I started riding fixie after that, until I woke up to trick-style and switched to BMX.
I'm also a part of the BGMBMX crew, a Shinjuku local team, and Vans BMX Japan as a photographer.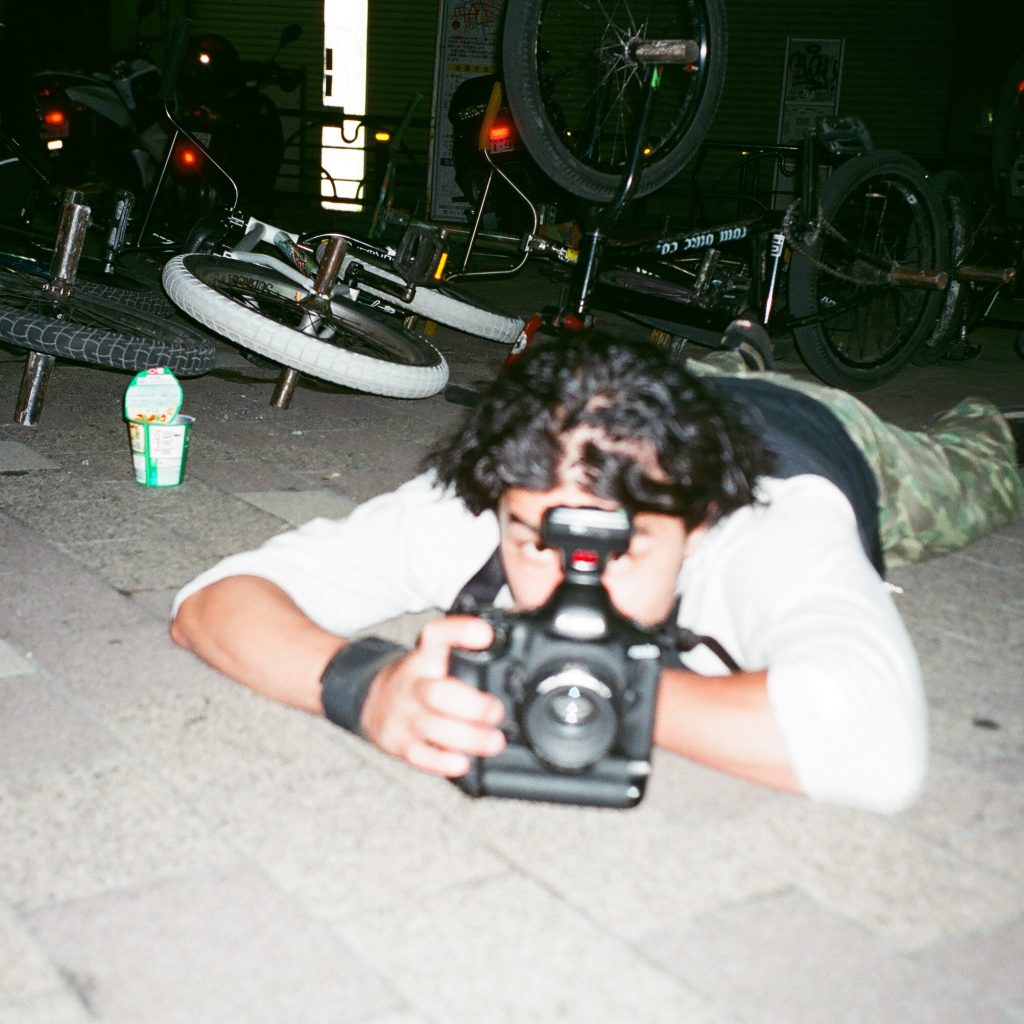 Q.How did you start taking photos?
I used to be an actor a long time ago, but I couldn't live all that well, so I started to work as a camera assistant. Since then, I have been taking photos all the time and now photography is my main business. There are only few photographers in Japan who can shoot street riding so I have a certain sense of mission when taking BMX photos.

Q. How many countries have you visited so far?
UK, US, Canada, Mexico, Brazil, Taiwan, China, Poland, Germany, Estonia, Singapore, India, Vietnam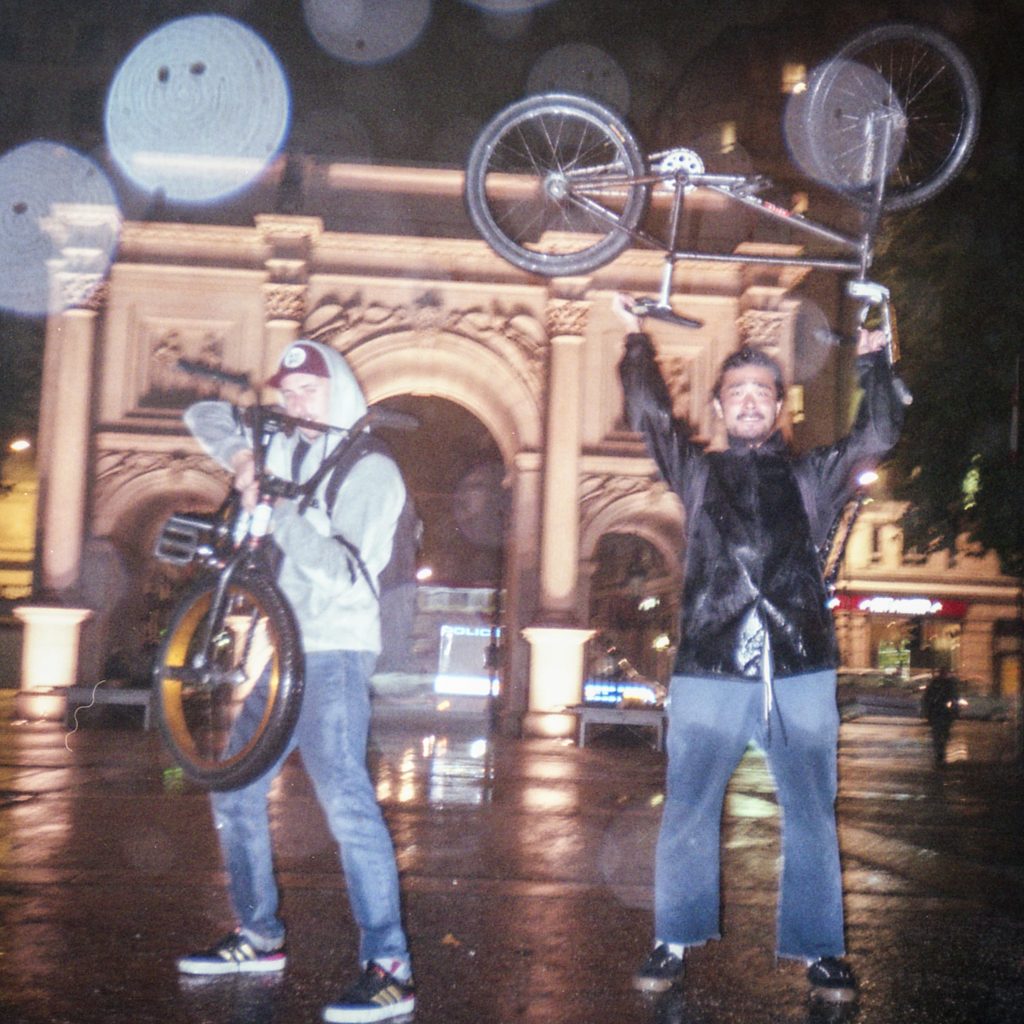 Q. Where was the most impressive country?
The culture varies from country to country, and there's always new discoveries in the future, so I can't really decide where is best. Indian people wouldn't show me the way to go, I couldn't use my credit card, plus we were caught by the police and forced to pay a bribe, We had lot of troubles… (laughs)
Photo by Hikaru Funyu
Q. Tell me about unforgettable episodes from overseas
I think it'll be when I first met Sandy in the UK. We were already following each other on Instagram and had a relationship via DM's – but we had never met before. So I was really impressed when I met Sandy the first time in the UK, I thought again Social Media is great.
Another time, when I was at Simple Session, some random dude approached me and said "Are you Hikaru from BGMBMX?" that was really unbelievable. He bought me lots of beers after so I was happy too.

Q. What's the secret to deepening communication in a country where you don't understand the language?
Drink communication (laughs)
That's exactly how I became friends with Dan Lacey, when he came to Japan he was laughing at me because I chugged sake. Every time when I meet him I need to chug ever since then. Other than that, it's a waste to be alone when you're overseas, so I'm always trying to speak in their language.
Q. Did you beat the English people by chugging?
I never lose. I had a few beer fights in England, but it was all easy…
Also, in England beer is measured by 1 pint, so it has about twice as much as a medium mug in Japan.

Q. Country you want to visit and rider you want to shoot next
I want to go everywhere that I've never been!
I will say Spain, Morocco, and South Korea.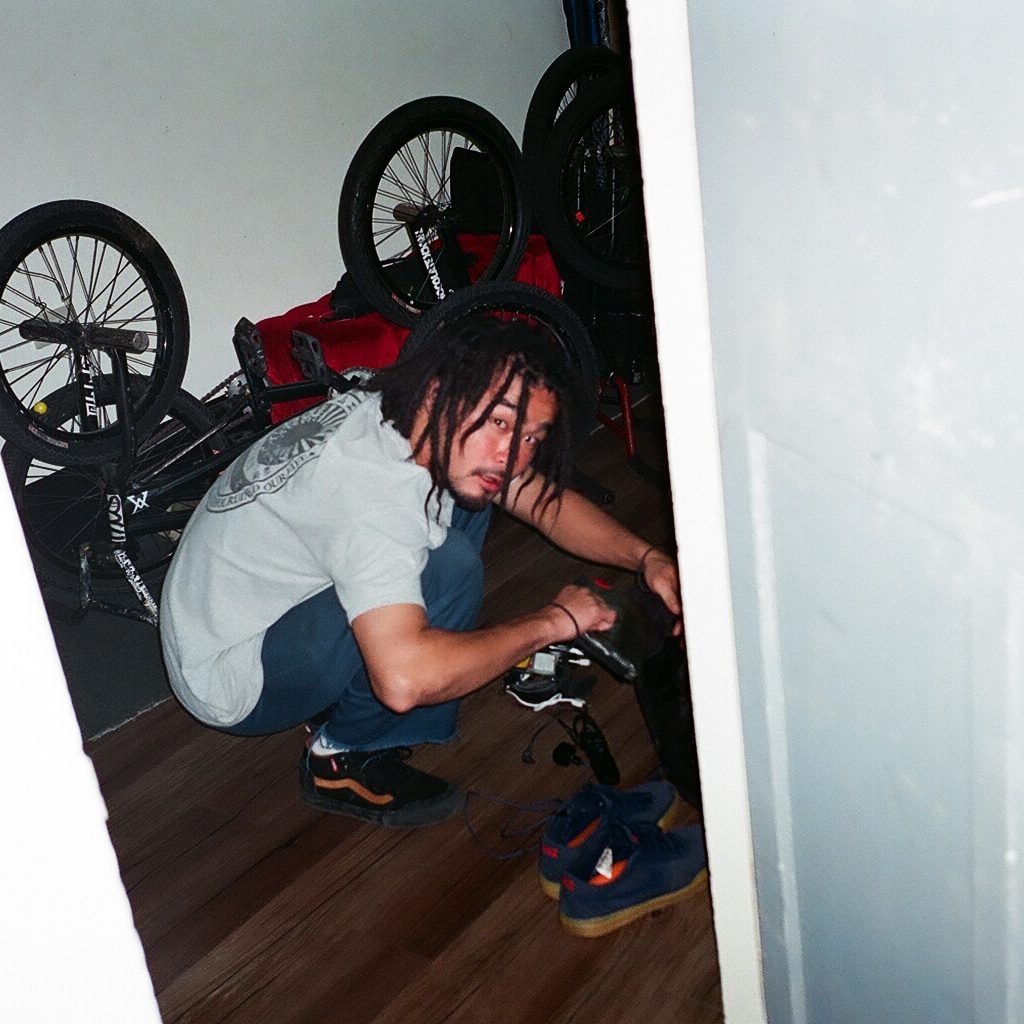 MOTO-BUNKA NEWS MAGAZINE DEALERS
https://motobunka.com/jp/magazine/