[日本語版はこちら]
I first met him in 2017 when we did a east coast tour. He was also randomly visiting Philly from Boston that time, and I have the impression that he had beers in his all cargo pants pockets and riding BMX. He also loves traveling, in 2018 Pegy also randomly met him in London, he also came to Japan, we meet him somewhere around the world every year.
Seth has released a full-length video"Today I Got Thime" this time, so I interviewed him.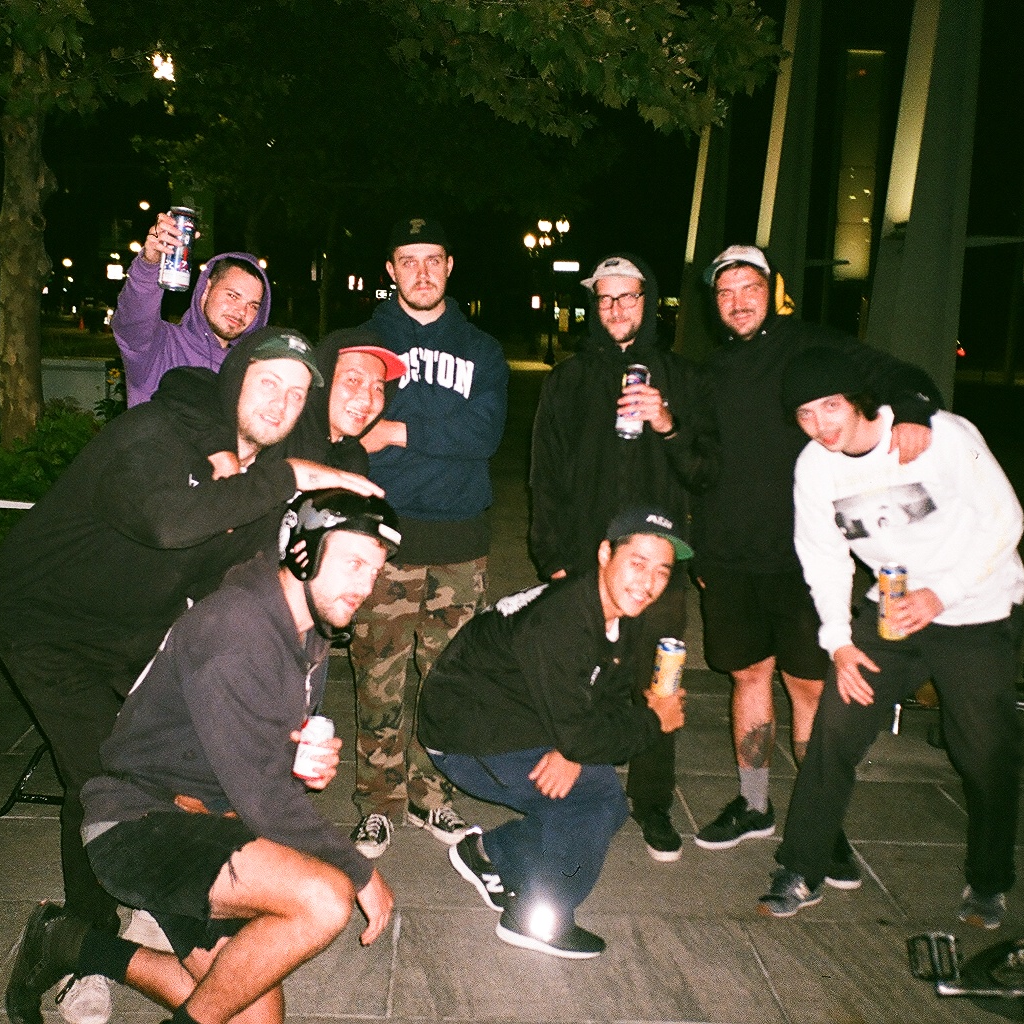 Q.1 I think most of the time you were in 90EAST videos but how did you feel to start your own video project?
Before I got down with 90EAST I made a few videos with some friends. The videos are actually in the Bonus section of the DVD. PV1 seen the life of 5 DVD copies lol. PV2 never made it off my computer and PV3 (nattys before noon) you can find on YouTube. After being in 2 or 3 90EAST videos and having some experience of filming with a good camera set up it pushed me to try and do my own type of video. I got used to the camera set up so it kind of just made sense to make a video which gave me an excuse to travel.
Q.2 So actually what made you start to make this video?
I bumped into Stephen Klein in 2017 in Boston. I then stayed at his place for a weekend in September 2017 when I was on my way down to Philly…. that's the same trip I met you and Pegy for the first time. Fast forward to March 2018 I took a trip down to NYC with zeeeky and started the filming of the video. Everything clicked and I went back to weeks later. I broke my ankle that second weekend I went back but it didn't affect the filming and Stephen actually broke his collarbone 2 months later right before he was supposed to come to Boston. That didn't affect the filming of this project either. It was a bumpy start but now we're here lol. Side note both injuries were non related to the filming for Today I Got Time.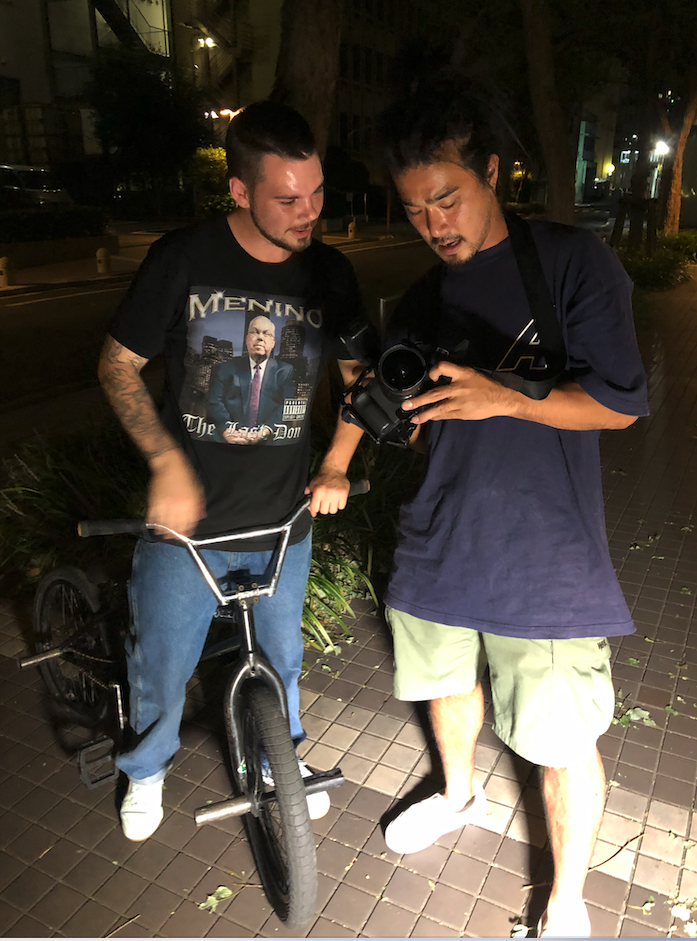 Q.3 What is the concept of this video"Today I Got Time"?
Everyone in the video works a full time job so when we got time we meet up and ride. I wanted the viewer to feel like they were riding and they're chilling with us throughout the video "for a day" Almost like they were there for the filming of the video. I might explain this wrong but it's like a "vlog" broken down over 3 years. Every riding session is usually the same idea. You meet up ride some shit or don't ride some shit. Crack jokes have a beer maybe, smoke some weed. When everyone ones hungry grab some food, "Ride" some more and then chillin at then end with some beers, nips, jokes, smoke weed, maybe even hit the bar if the session is that intense lol. If you don't drink alcohol your still there partying with us. I learned that from Jake frost. Pretty cool to see someone who doesn't drink but still participates in the energy.

4.Anything that you would mention.
Thank you D for letting me live with you for 12 days and to Peggy for holding it down while I was in Japan. Wouldn't have made the trip happen without you guys. Thanks to the rest of the people I bumped into while in Japan it was great. There wouldn't be a video if it wasn't for Lino and 90east. Shout out Skapegoat projects for helping through the process putting together the actual DVD.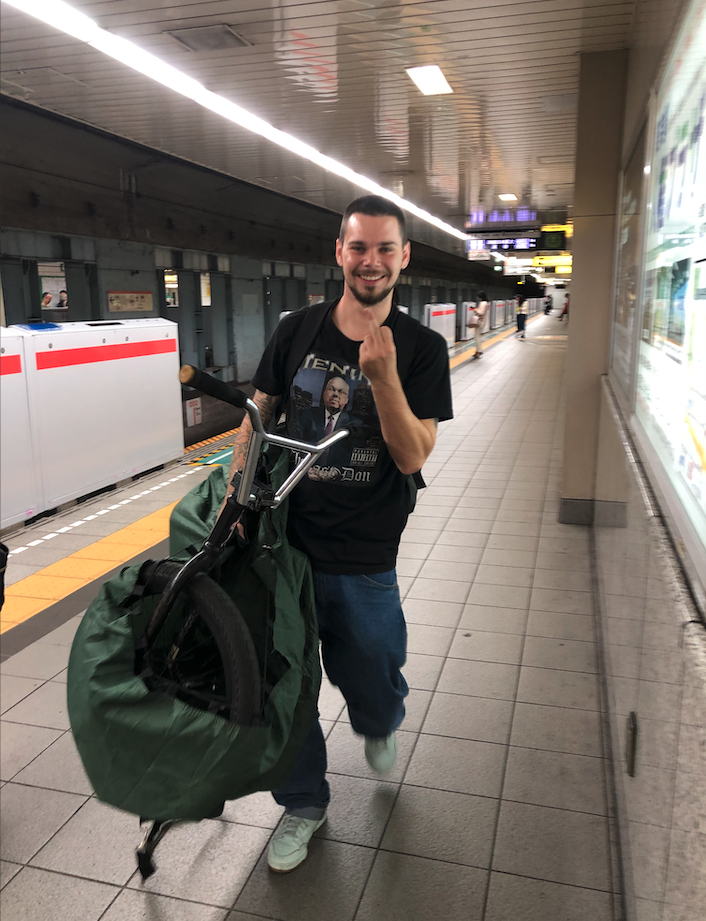 「Today I Got Time」 is available now at RODI CONNECT.
interviewer: Daisuke Shiraishi
Translater: Pegy