[日本語版はこちら]
〜FROM MOTO-BUNKA NEWS MAGAZINE〜
Import agency JykK Japan, started handling BMX and celebrates its 25th anniversary this year.Now and past of the historical British brand FEDERAL
---
As I always do after work, grabbing a drink on the rooftop of the office with Ken-san, we were mesmerizing about the old days of BMX, and so I would like to share some stories.
When Ken-san was a young boy BMX was trending at the time and so his first bicycle was of course a BMX. As he grew older he participated in competition as a windsurfer athlete at many places. JykK Japan which was his family owned business started by selling Snowboards and in the 90's they started selling BMX. When that happened he watched and learned, and also went to see BMX competitions every week because he had so much love for sports. Because his nationality is German, he was checking the German market. And with he's trilingual ability of German, English, and Japanese, he made it possible to distribute KHE and DRAGONFLY and others in Japan. This base of European brands was what made JykK attractive. At that time, American market was popular but the same English speaking UK was also popular. Right at the time when DRAGONFLY was a distributor in Germany they introduced FEDERAL and started handling them in 2000.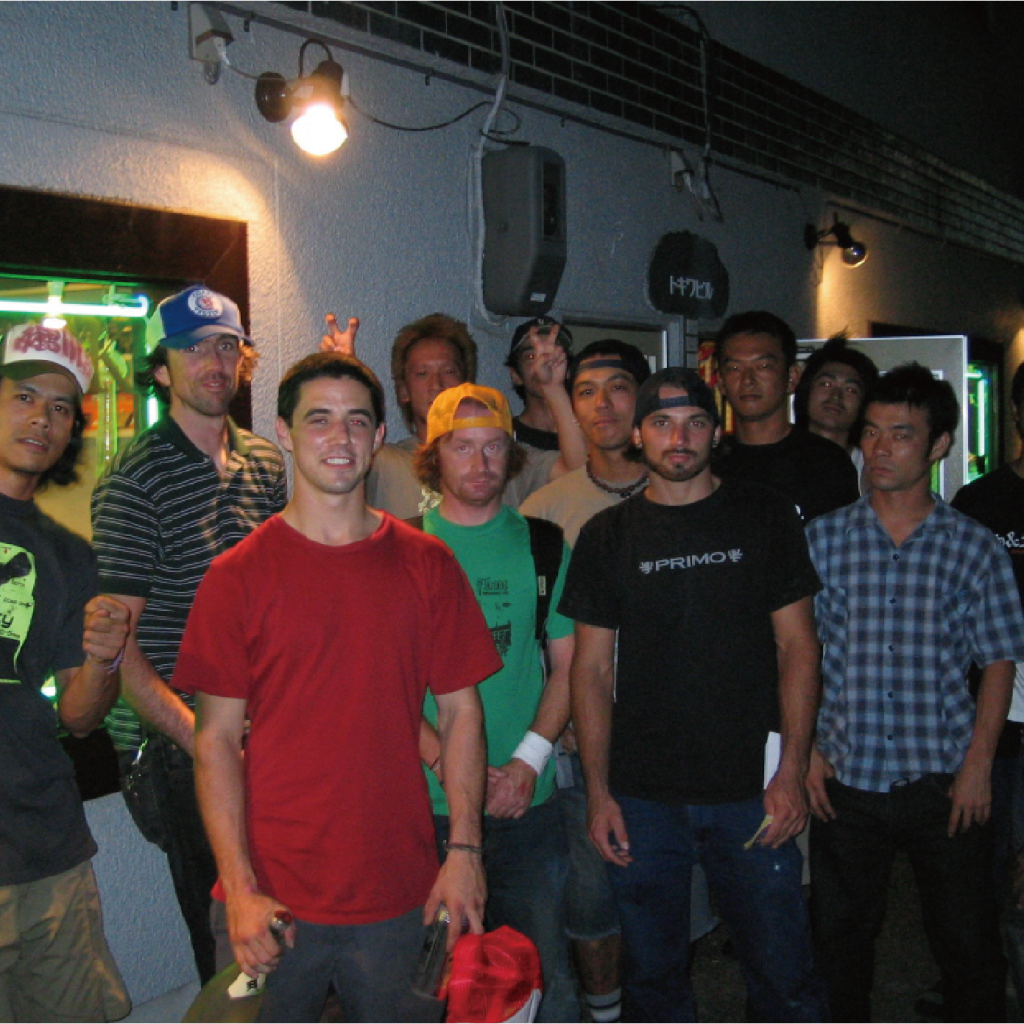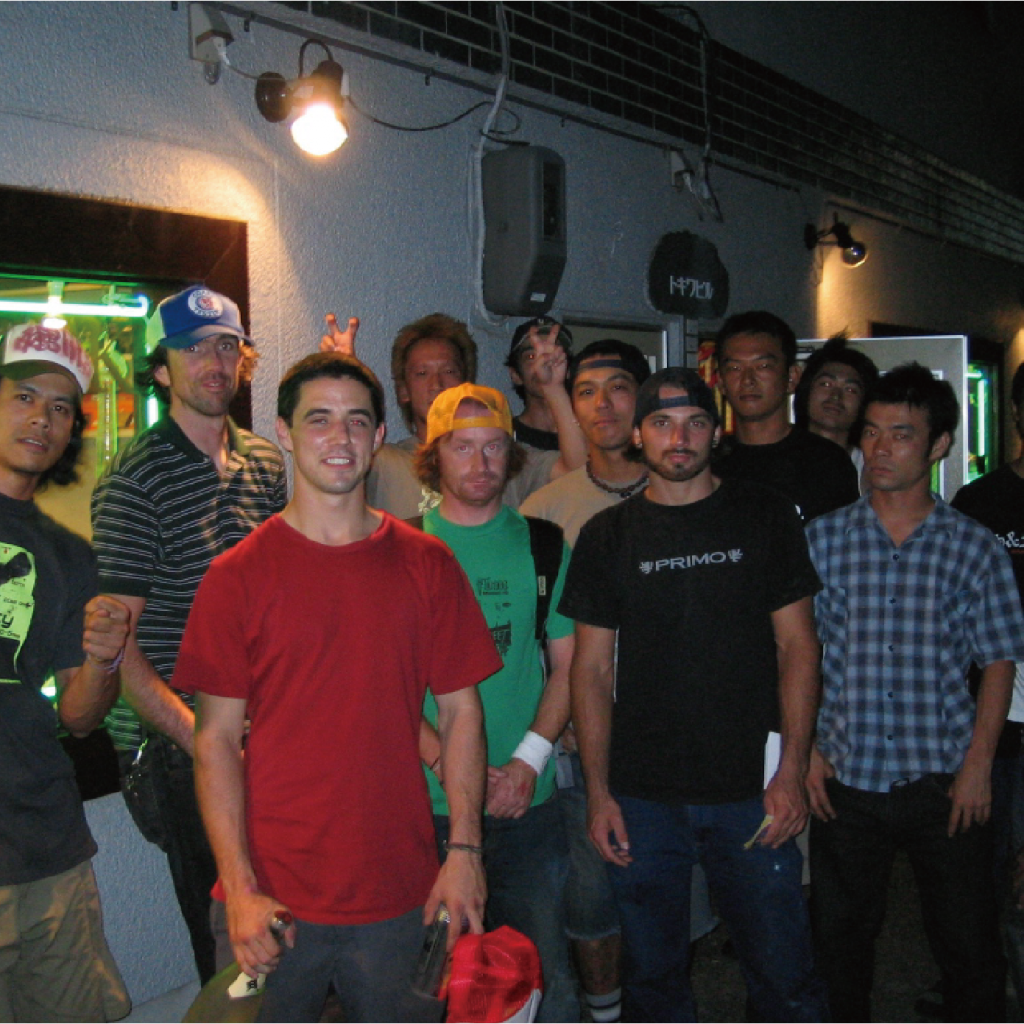 Years later in 2004 at the FEDERAL Japan Tour where Corey Martinez and Steven Hamilton were invited, they rode around many places and amazed many riders. Later on, Bruno Hoffman and Dan Lacey and others were added to the team, they began to lead the team. I grew up watching them releasing many videos, competing in the X-Games and winning with their unique tricks. The ferociousness that gives a glimpse of the stylishness hidden in the shadow in their European riding style with savageness is what I loved. At that time I was watching "FEDERAL Bikes – Dan Lacey & Bruno Hoffman / Austin 2011" and if you also watch the footage of 5 years later "FEDERAL Bikes split series – Lacey Hoffman, I think you will understand what I'm trying to say.
This is just a side note but, the re-produced Steven Hamilton frame from FEDERAL from last year is displayed in the warehouse which was autographed, so I thought oh he got his autograph from him but it was not, it this frame was on auction and Ken-san won it from Steven Hamilton himself. lol
It seems it was not an easy auction, maybe it made him serious to get it for that because of his old relationship with him. I guess fate meant this to happen. lol
A child born in the new era that lives now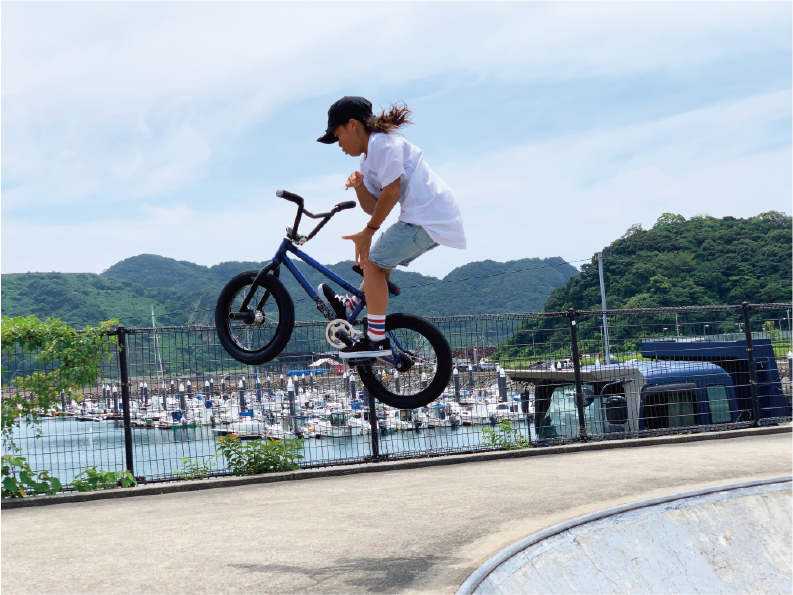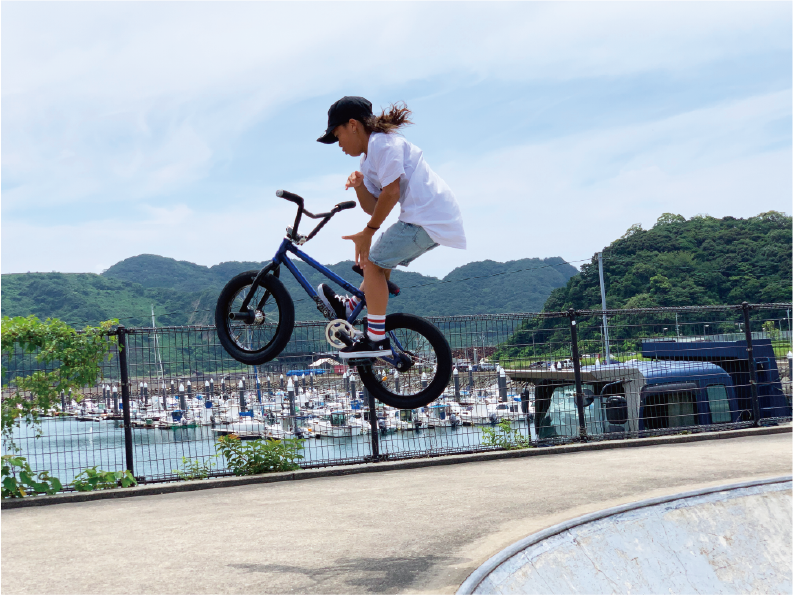 You can find some amazing kid riders recently, though one of my personal favorite rider is Shoa Matsumoto.
He is 11 years old and lives in Fukuoka. He gots a homemade ramp right in front of his house and he's a monster kid rider that'll nail a Triple Truck Driver. Of course his skills from practicing daily are good, but just watching his great riding makes you feel good and his style is just simply cool.

Luckily or not, at the time he didn't have any BMX sponsors so immediately I asked Ken-san that I want to sponsor him from JykK. Ken-san approved and with the distance of Tokyo and Fukuoka we set a video call. It was funny to see how nervous Shoa was. Ken-san approved his skills and advised Shoa to gain more experience and most importantly to enjoy the riding. And we promised to meet soon in Tokyo. Then when Shoa came to Tokyo for a TV appearance we ate and rode and took footage together. I don't have any siblings so it was like I had a little brother and had a really good time. Another reason I chose to sponsor Shoa is seeing how his parents and siblings are kind and supportive and having a fun time together. 
Around the same time, an offer from FEDERAL's main location came up and now he is a team rider. There will be many temptations for him, nevertheless I wish he will continue to ride BMX.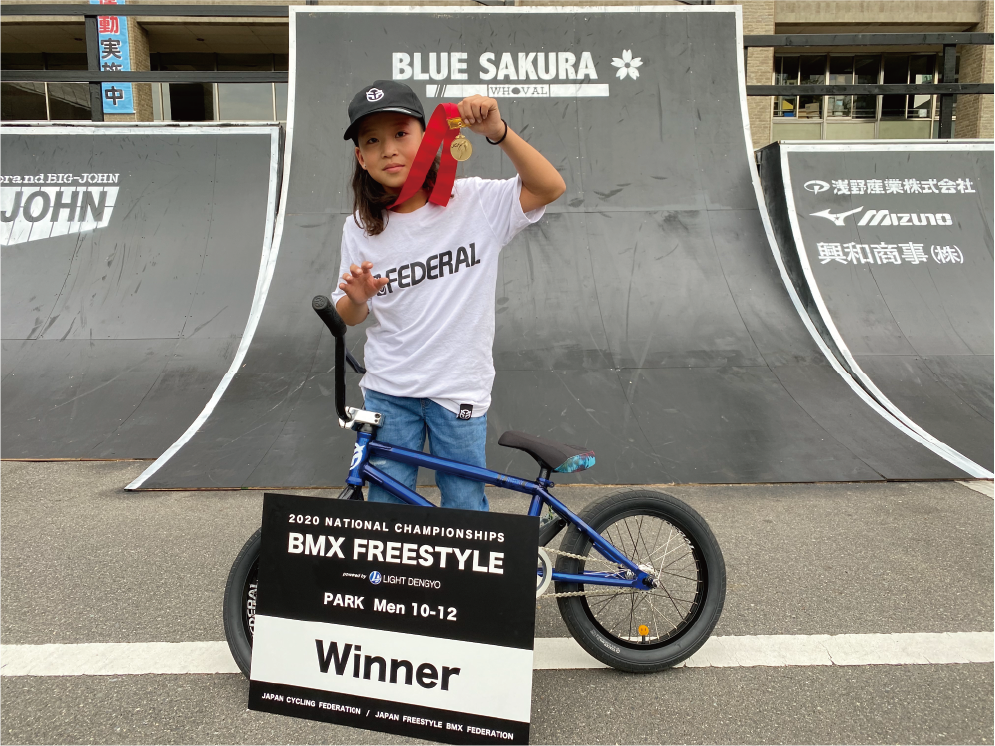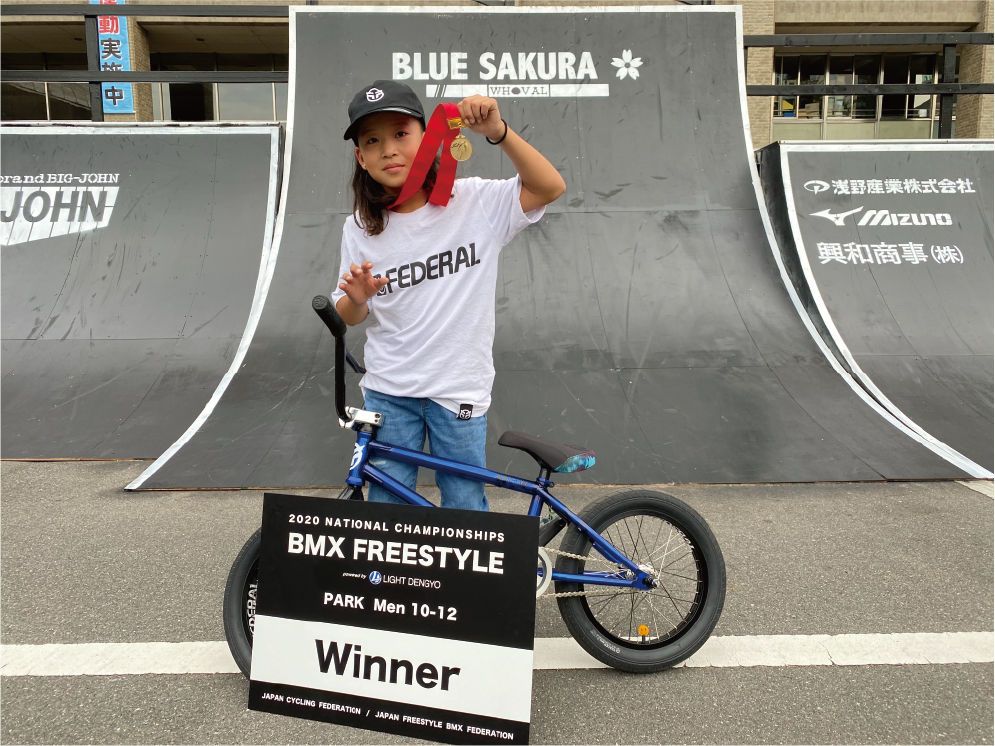 Everything Starts from the Alley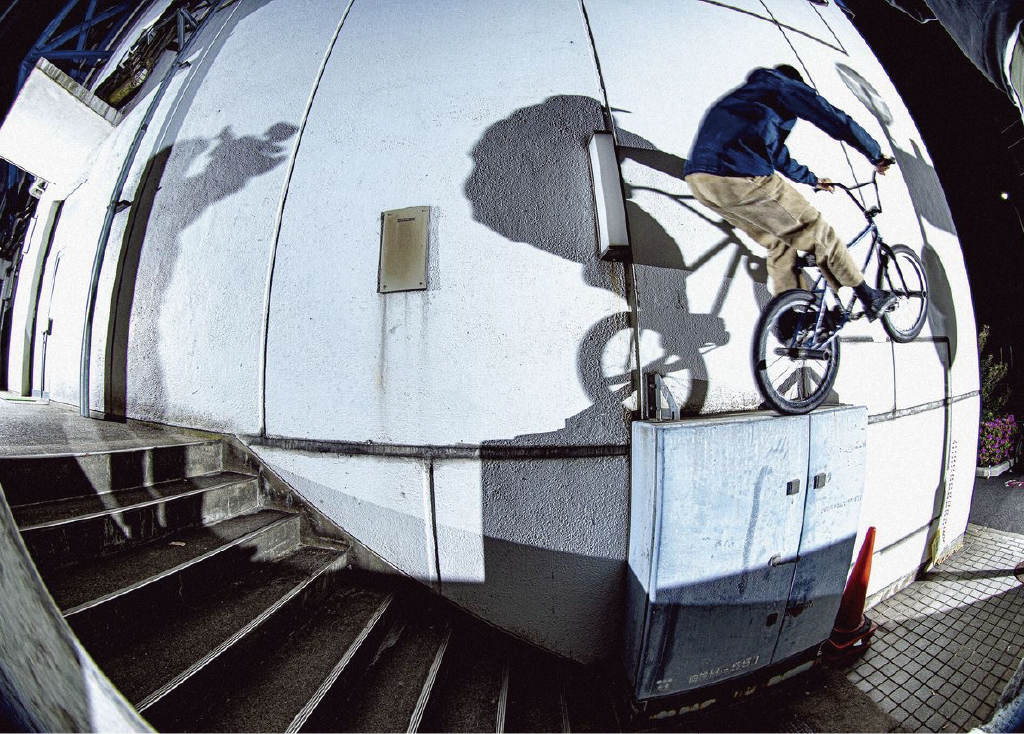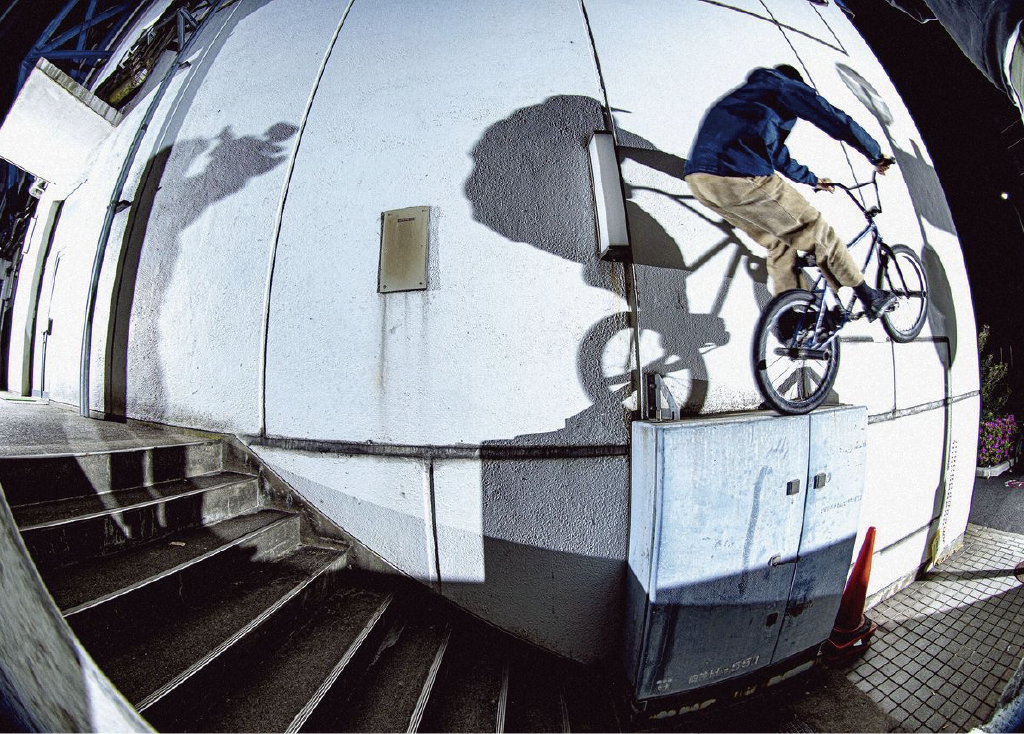 I started riding as a Shibuya local in 2013 Fall, and to say the least it will be a long story to say everything here, though a lot has happened, Hideo-san I met around that time instructed me so I started working at JykK Japan from last year. It was simply a dream to work at a distribution that handles FEDERAL. I have loved FEDERAL ever since I started riding BMX. 

Last summer, I organized a JAM called "Inkyo JAM". And with the help of Ken-san I was able to rent a tour bus. I got a new experience mixed with BMX that I usually can't experience. And I believe everyone who participated thinks so too. Ever since I started working with JykK, it was a turning point for me, I strongly felt I wanted to contribute to this scene. I first met Ken-san when I was 18 years old. But actually I was already connected with him 13 years ago.
I tell myself I really started riding BMX when I was a freshman in Highschool. But my first time was when I was around 11 years old. In an alleyway by Ebisu Station I saw a few people doing Feeble and Manual and I thought it was so cool! I went up to talk to them. (I've started riding in Tokyo for a while now but I still can't find that guy that was 「doing X-UP Manual」if you think it is you, please contact Motobunka.)

They looked kind of scary but I still brought myself to talk to them and asked where I could buy the bicycle they were riding. They told me about Kinouchi Cycle which was in a skatepark called "Amazing Square" (now called Maps Tokyo) at the time. Soon after that with all my Otoshidama(New Years money) and with the help from my mother I got my first BMX. Shoji Tanaka, who rode for Simple Bike at the time, recommended it to me so my first bike was built with Simple Bike parts. I learned about this soon after I started working at JykK which was a surprise because JykK Japan was distributing Simple Bike. Another surprise is at the competition at "Koropokkuru sakatpark" in Iwate-prefecture, I landed from my face and was taken to the emergency room by ambulance. At the hospital, Ken-san was actually there at the same time to attend to someone else. 

And so, with all the coincidence I became a Shibuya Local and became friends with Hideo-san from JykK. As I work packing and shipping for one of my favorite brands FEDERAL and Simple Bikes from highschool, I sometimes think it was fate. If you continue doing what you really like, it will naturally become inevitable. Whatever it is let's all enjoy! 
Text: 150S-TOWN Masa
Translate by Grace&Pegy
Supported by JykK JAPAN
[日本語版の記事はこちら]
https://motobunka.com/jykk-x-federal/